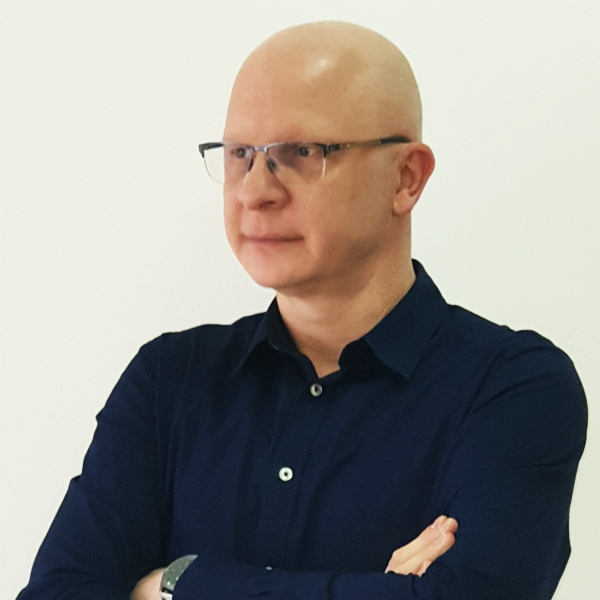 Ime i prezime:
Stanislav Zekić
Titula:
Doktor ekonomskih nauka
Zvanje:
Redovni profesor
Organizacija: Univerzitet u Novom Sadu, Ekonomski fakultet u Subotici, Departman za agrarnu ekonomiju i agrobiznis
Kontakt:
stanislav.zekic@ef.uns.ac.rs
Obrazovanje:
---
Osnovne studije završio na Poljoprivrednom fakultetu Univerziteta u Novom Sadu na smeru: Agrekonomija, dok je magistarske studije završio na Ekonomskom fakultetu u Subotici na studijskom program: Agrarna ekonomija i agrobiznis.
Magistarskur tezu pod nazivom: "Razvojne performance poljoprivrede zemalja centralne i istočne Evrope u tranziciji" odbranio je 2003. godine, a doktorsku tezu: "Reforma agrarnih politika i restrukturiranje poljoprivrede zemalja jugoistočne Evrope u procesu evropskih integracija" odbranio je 2008. godine na Ekonomskom fakultetu u Subotici.
Radno iskustvo:
---
Zaposlen je na Ekonomskom fakultetu u Subotici Univerziteta u Novom Sadu na Departmanu za agrarnu ekonomiju i  agrobiznis više od 20 godina. Njegove uže naučne oblasti istraživanja su agrarna politika i ruralni razvoj.
Učešće na projektima:
Erasmus+ Jean Monnet Module Agricultural Policy of European Union and its influence on competitiveness of agri-food products of Serbia (AgriCOM) (620128-EPP-1-2020-1-RS-EPPJMO-MODULE) od 2020. do 2023. godine.

Erasmus+ Implementation of Dual Education in Higher Education in Serbia (DualEdu) (586029-EPP-1-2017-1-RS-EPPKA2-CBHE-SP) od 2017. do  2020. godine.

Erasmus+ Dual Education for Industrial Automatization and Robotics in Kazakhstan (DIARKAZ) (609757-EPP-1-2019-1-RS-EPPKA2-CBHE-JP) od 2020. do 2023. godine.

Sustainable Agriculture and Rural Development in terms of the Republic of Serbia strategic goals implementation within Danube region, Projekat Ministarstva obrazovanja i nauke Republike Srbije, No. 46006, od  2015. do 2020. godine.
Ključne publikacije:
---
Matkovski B., Zekić S., Jurjević Ž., Đokić D. (2021). The agribusiness sector as a regional export opportunity: evidence of the Vojvodina region. International Journal of Emerging Markets, ahead-of-print ISSN: 1746-8809 DOI: 10.1108/IJOEM-05-2020-0560
Matkovski B., Đokić D., Zekić S., Jurjević Ž. (2020). Determining Food Security in Crisis Conditions: A Comparative Analysis of the Western Balkans and the EU. Sustainability, 12(23), 9924 ISSN: 2071-1050, DOI: 10.3390/su12239924
Matkovski B., Kalaš B., Zekić S., Jeremić M. (2019). Agri-food Competitiveness in South East Europe. Outlook on Agriculture. 48(4), 326-335. ISSN: 0030-7270 doi:10.1177/0030727019854770
Zekić S., Matkovski B. (2019). Integration of market of agri-food products of Western Balkans countries in process of accession to the European Union. In J. Subić, M. Jeločnik, B. Kuzman, A. Vasile (Ed.), Sustainable agriculture and rural development in terms of the Republic of Serbia strategic goals realization within the Danube region – sustainability and multifunctionality (pp. 763-777). Belgrade: Institute of Agricultural Economics. ISBN: 978-86-6269-067-8
Zekić S., Kleut Ž., Matkovski B., Đokić D. (2018). Determining agricultural impact on environment: Evidence for EU-28 and Serbia. Outlook on Agriculture, 47(2), 116-124. ISSN: 0030-7270 DOI: 10.1177/0030727018768016
Matkovski B., Zekić S., Savić M., Radovanov B. (2018). Trade of agri-food products in the EU enlargement process: Evidence from the Southeastern Europe. Agricultural Economics – Zemědělská ekonomika. 64(8), 357-366. ISSN: 0139-570X (Print) 1805-9295 (Online), DOI: 10.17221/134/2017-AGRICECON
Matkovski B., Radovanov B., Zekić S. (2018). The Effects of Foreign Agri-food trade Liberalization in South East Europe. Economcky casopis. 66(9), 945-966. ISSN: 0013-3035